The Team
Gra-Bar is unique in that all of the partners have years of experience in the food service industry and all are highly trained chefs. They have worked in some of the finest restaurants on Long Island. Their combined experiences cover all aspects of running a kitchen, from cooking, menu preparations and purchasing to business management. So they really do understand what you're looking for.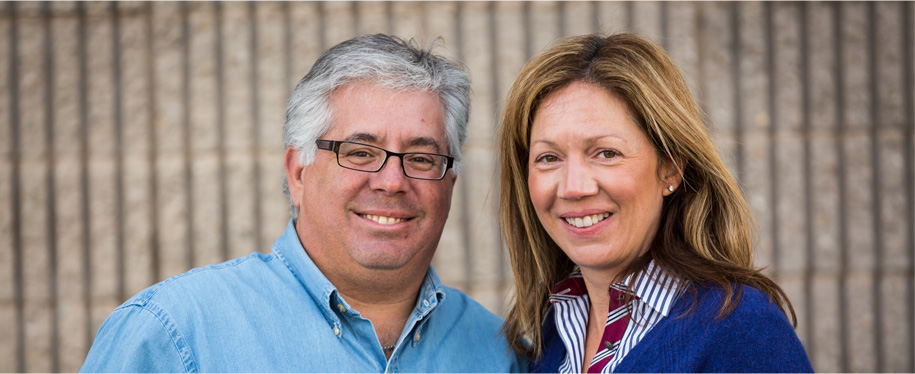 Bart Molin
Partner, Chief Executive Officer
Bart discovered his passion for food very early on. He started working in kitchens before he was old enough to drive. Instead of playing after school sports he spent his time working alongside and learning from some of the best chefs on Long Island. After high school, he went on to earn an Associate's Degree in Culinary Management from Johnson & Wales University and graduated at the top of his class.
After graduation, Bart made a name for himself as a talented up-and-coming young chef and was deemed by his colleagues as 'someone to be watched'. It was while he was working as a chef that he met Grace Marie, his partner in business and in life. The two shared a passion for each other and for food and wanted to create something amazing together.
With a love of cooking with (and eating) seafood, he was finding it difficult as a chef to find a supplier in the area that consistently delivered high quality products. And having exceptional products to work with is a precursor to creating exceptional dishes. So, he and Grace Marie decided to fill this niche and together they began Gra-Bar.
Bart is just as innovative, creative and hard working as a supplier as he was in the kitchen. He is up at 2am every day getting the job done down at the market. He hasn't slept through the night in about 25 years and he wouldn't have it any other way.
Grace Marie Molin
Partner, Chief Financial Officer
Grace Marie grew up with seafood in her blood. Her family had a major presence down at the Fulton Fish Market for most of her life. Her passion for cooking, sparked by the family business and her natural ability with numbers, lead her to pursue an Associates Degree in Culinary Arts and a Bachelors Degree in Business Management from Johnson & Wales University. She and Bart both attended Johnson & Wales at the same time, but it wasn't until 2 years after graduation that they met.
Grace Marie's experience is vast and touches on all aspects of the food service industry. From working in a kitchen at Walt Disney World to managerial positions in hotels and restaurants in New York, she has done it all; cooking, menu preparations, customer service, human resources, sales and purchasing. She even got her hands dirty shucking oysters and clams.
She met Bart while opening up a new restaurant on the North Shore. She was managing the front of the house and he was working in the kitchen. This is where the partnership began and it has been going strong ever since. In the early days, when Gra-Bar was in its infancy, they branched out from their one van operation and opened a retail shop, The Molin Fish Company. Staying true to form, together they managed to grow the retail operation and all of the wholesale clients, and somewhere in the middle of all it all, planned a magnificent wedding, had 3 beautiful children and never missed a beat.
From the beginning, Grace Marie has been the keeper of the vision of Gra-Bar. She continues to manage the company and spearhead its growth, ensuring that quality and consistency are never sacrificed.