Here we will share recipe and preparation ideas and techniques, and images of fresh, unique, and shareworthy products AFTER a chef has had their way with them.
Photos will come from our kitchen and yours. If you've created something noteworthy that you think will inspire, or that you just want to show off, send a pic to bart@grabarfish.com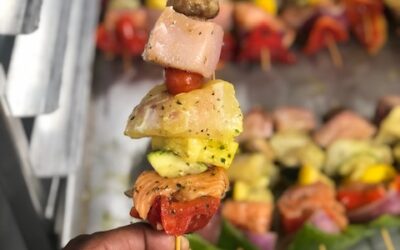 Chef Dominique from Mathers Hospital preparing fresh fish...
read more